Man due in court after bombs find in Londonderry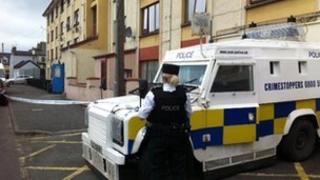 A 30-year-old man has been charged in connection with the discovery of bombs in Londonderry.
He has been charged with having explosives with intent to endanger life or cause damage to property, and having articles for purposes connected with the commission, preparation or instigation of an act of terrorism.
It is understood the charges are linked to a security alert at Maureen Avenue in the city on Monday when a number of homes were evacuated. Several devices were found.
The defendant is due at Londonderry Magistrate's Court on Thursday.