Nama sells Belfast building Killymeal House for £3m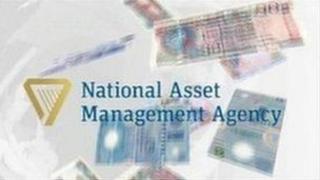 The Irish government's National Asset Management Agency (Nama) has sold a Belfast office block for just over £3m.
Nama had repossessed Killymeal House from the failed Jermon property group in 2010.
The new owner of the building at the Gasworks site on Ormeau Road is the Killinchy-based JM & JT Partnership.
Land Registry filings show it paid £3.1m for the building earlier this month.
Documents filed at Companies House suggest the partnership is connected to the businessman Ansley Tolland who is best known for his leadership of JP Corry builders merchants.
Killymeal House was one of the more attractive investment properties in Nama's Northern Ireland portfolio as it is fully let to a government tenant on a long lease.
Nama has taken over virtually all land and development loans advanced by the Dublin-based banks.
In Northern Ireland it took over loans with a face-value of almost £3.5bn.
In dozens of cases it has moved to enforce loans by repossessing properties.
It is now involved in the slow process of selling those properties.