Gallagher Initiative asks what became of elderly Irish emigrants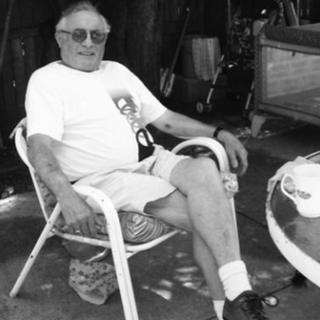 For centuries, poverty and political unrest in Ireland forced generations of its people to leave for foreign shores, in search of a better life.
The Celtic Tiger stemmed the tide for a while, but Ireland's current economic difficulties have resurrected the spectre of emigration, and many young Irish people have found themselves following in their forefathers' footsteps.
So what became of the those who left Ireland in the later years of the last century, and what do they think of the boom and bust back home?
An unprecedented study of elderly Irish Americans is underway in the United States.
The Gallagher Initiative was inspired by the lonely death of 72-year-old Irishman, Tony Gallagher, in New York in December 2008.
Difficulties
The body of the County Mayo native lay undiscovered in his Queens apartment for more than a week, sparking outrage among the city's Irish American community.
Prominent Irish Americans got together to try to understand the day-to-day difficulties faced by isolated, elderly members of the diaspora, and to find out how their lives could be improved.
Dr Elaine Walsh, the academic who is leading the study, said her team has already interviewed more than 300 of New York's elderly Irish Americans since they began their work last year.
She said many of those who took part were of the generation who, for years, had sent money and goods back home to support family members in Ireland.
They included a former bus driver - now a pensioner aged in his 70s - who is still sending $900 (£569) a month to his Irish nieces and nephews.
Dr Walsh also said many viewed their motherland like a parent would a child - recognising the greed that contributed to its current woes, but also harbouring concerns and fears for its future.
'Culturally sensitive'
For the study, her team has designed a series of questions about health, social service needs, income and housing.
She said they wanted to find out "how they're doing now, what their concerns are in the future and what kinds of programmes could we put in place that would be culturally sensitive for the Irish".
Dr Walsh explained that Irish Americans had much in common with immigrants from other cultures but there were some nuances.
She said they tended to be very private, very positive in the face of adversity, and were usually reluctant to access social services for help.
Her survey is seeking views from New Yorkers aged 55 and over, who were either born on the island of Ireland or who have Irish parents or grandparents.
Around 40% of those who have taken part to date were born in Ireland, and of that number, just under a third were originally from Northern Ireland.
In total, 25 of the island's 32 counties are represented in the survey and 98% of respondents are Catholic.
"We're still looking for the Protestants, so if you're out there please...." laughed Dr Walsh.
She said she was fascinated by the figure, but supposed that historically, Protestants had better access to employment, and were less likely to have emigrated.
"We've failed there, I have to tell you. We're not happy and we have a few more months so we're hoping we find some," she said.
Positive
The study inquires about levels of "life satisfaction" and is finding that many Irish Americans feel very positive about their lives, despite often facing significant hurdles.
"No matter what obstacles people faced, they rated themselves high, like an 8 out of 10," Dr Walsh said, citing an example of a cancer sufferer - who had also lost a child to cancer - but who rated himself as a 9.
The team also came across a "remarkable" Irish nun living in New York who, at the aged of 87, started an after school programme for youth.
Dr Walsh said the data collected so far "really shows the resilience of the Irish people".
For the most part, the team are finding that Irish Americans do not regret emigrating, and feel proud of their own children's education and prosperity.
"They are happy they made the decision they did and they are very positive about the US," Dr Walsh added.
However, the study team report that many are very concerned about health care, and wonder who will look after them as they get older.
Greed
Many elderly Irish Americans who do not have surviving family in the US have expressed an interest in returning to Ireland at some point in the future, but economic turmoil in their homeland has put some off the idea.
"The fiscal situation has clouded all of those kinds of discussions at this point, they are very concerned", said Dr Walsh.
Although many blame greed for the demise of the Celtic Tiger, Dr Walsh said the respondents felt the American government was not doing enough to welcome young Irish people and give them an opportunity to find work in the US.
The survey will take another five months, but Dr Walsh insisted that when complete, it will not merely sit on a shelf.
"We will use it as an action plan to work with both governments to see what they can do to do some prevention services as well as support services, and to also work with communities."
She said she wanted to tell New York's Irish immigrants: "You are part of a community and it's time to help each other and to be aware who's around you and if somebody is missing, please respond."
The study, which is being funded by US taxpayers to the tune of about $250,000 (£158,000), has been heavily supported by Senator Charles Schumer and the Speaker of New York City Council, Christine Quinn.
Ms Quinn's Irish grandmother survived the sinking of the Titanic in 1912 and Senator Schumer has campaigned in support of Irish immigration reform in the US.