PSNI kept body parts in 67 unexplained deaths cases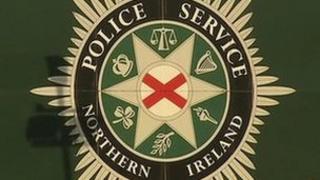 The PSNI has revealed that it kept body parts and tissue samples in 67 cases of suspicious and unexplained deaths without notifying relatives.
The cases, including some connected to the Troubles, were revealed as part of a UK-wide audit of all police forces.
The PSNI said that the body parts retained between 1960 and 2005 included significant items which could include skulls and organs.
The police said samples would have been retained as part of investigations.
They are now visiting families affected by the retentions to advise them what their options are.
Last week, it emerged that two police forces in England - Hampshire and City of London - kept body parts and tissue samples in 89 suspicious and unexplained death cases without notifying relatives.
The legislation was changed in 2006 making the retention of body tissue illegal.
A PSNI spokesperson said: "In 2010 the Human Tissue Authority (HTA) issued a direction asking all mortuaries holding post mortem tissue samples to undertake an audit and report back to them.
"In order to identify a national picture, the Association of Chief Police Officers (ACPO) advised all Chief Constables in England, Wales and Northern Ireland to conduct an audit of all human tissue held in connection with suspicious deaths and murders.
"The Police Service of Northern Ireland has a dedicated team committed to this.
"The audit has enabled PSNI to identify and consider the most appropriate way of sensitively dealing with human tissue no longer required to be held for criminal investigations."
The spokesperson said specially trained family liaison officers are visiting families affected.
'Shocking revelation'
DUP Policing Board member Jonathan Craig said the news was "deeply troubling".
"It is difficult to imagine any circumstance where it is acceptable to retain the body parts of a deceased person without asking permission of the family or even informing them," he said.
Sinn Fein's Gerry Kelly said it was "a shocking revelation".
"It is now important that proper support mechanisms are put in place for the families involved and a proper public explanation for this practice is put forward and assurances given that it will not happen again," he said.
SDLP policing spokesperson Conall McDevitt also said it was "exceptionally worrying".
"This is a matter I will be raising at the Policing Board and keeping a close eye on," he said.