Trial of scanners to replace full-body searches in Northern Ireland prisons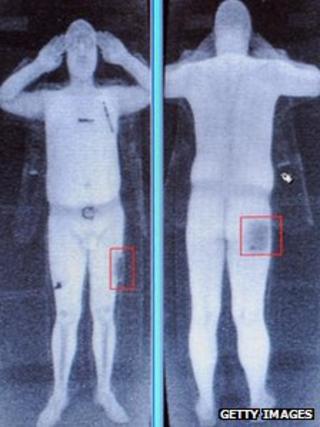 Trials are to begin of scanners designed to replace full-body searches in prisons, Stormont justice minister David Ford has announced.
Speaking in the assembly, Mr Ford rejected a comment from the DUP's Sydney Anderson that dissident republican prisoners were dictating policy on prison searches.
More than 20 Maghaberry inmates have been smearing excrement on walls and floors for almost a year. The prisoners say they want scanning devices to replace body searches.
Sinn Fein MLA Sean Lynch said he welcomed the use of "advanced technology in place of the unnecessary and demeaning use of strip-searching".
He said he hoped the pilot scheme would bring to an end the protests at Maghaberry.
Prison reform campaigners have argued that full-body searches are fuelling support for dissident republicans.
The pilot scheme will consider the effectiveness of transmission X-ray and millimetre wave equipment, which allow full-body scans without the need to remove clothing.