Police appeal over CCTV camera damage in Glenavy and Belfast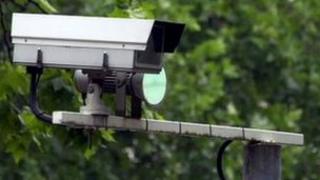 Police are appealing for witnesses after two of its CCTV cameras were damaged.
The cameras were pulled off their poles in two incidents at the Lisburn Road-Airport Road junction in Glenavy and on the Falls Road in Belfast.
It happened at some point between 23:30 BST on Thursday and 13:00 BST on Friday.
The police say they believe damage of between £10,000 and £22,000 was caused.