Turkish murder accused Recep Cetin is 22 not 17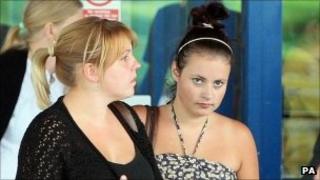 Bone tests have revealed that the waiter accused of killing two Northern Ireland women in Turkey is five years older than he claimed.
Recep Cetin is thought to be 22 years old, not 17 as he told police.
Marion Graham and Kathy Dinsmore died last August. It means that Mr Cetin will now be tried in an adult court.
Baris Kaska, the lawyer for the victims' families, said if found guilty, he could face life imprisonment instead of seven or eight years.
Mr Cetin was the boyfriend of Shannon Graham, Marion Graham's 15-year-old daughter.
Marion Graham and Kathy Dinsmore, both in their 50s, were stabbed to death in a wood near the city of Izmir.
The friends were on holiday in Kusadasi, about 100km from Izmir.
Shannon was on a boat trip when the killings happened. She alerted police when she arrived home and could not get in touch with her mother.