New UUP leader announces assembly team reshuffle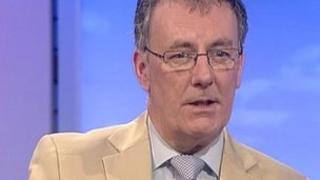 The new Ulster Unionist Party leader Mike Nesbitt has announced a reshuffle of his assembly team.
Danny Kennedy will stay on as regional development minister and Basil McCrea will keep the chair of the Department of Employment and Learning committee.
Mr Nesbitt will take over the chair of the OFM/DFM committee whilst Tom Elliott will stay on as a member.
Danny Kinahan takes up the vice-chair of the education committee. Robin Swann becomes chief whip.
John McCallister will continue as deputy leader of the party's Assembly group and spokesman on health.
He will also lead a party commission which deals with constitutional issues, how best to advance the benefits of remaining in the United Kingdom, promoting the Union, and looking at the next phase for the devolved administration.