Ulster Unionist Party to elect new leader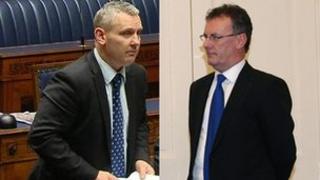 The Ulster Unionist Party is meeting to elect a new leader at its annual general meeting in Belfast.
It will be a straight contest between the Strangford MLA Mike Nesbitt and John McCallister who represents South Down.
About 2,000 registered members are entitled to vote in the contest. The result should be known this afternoon.
Earlier this month, Tom Elliott announced he was standing down as leader after just 18 months in the job.