Mary Travers' sister welcomes move of Mary McArdle from Stormont post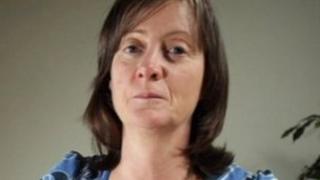 The sister of an IRA murder victim has said she feels a sense of justice that one of the killers is to be moved from her Stormont position.
Mary McArdle's appointment as special adviser to the culture minister, Caral Ni Chuilin, sparked controversy in 2011.
It was revealed she had been convicted for her part in murder of Mary Travers, who was shot in the back in 1984.
Ann Travers said she was delighted at Ms McArdle's move.
"I feel that I have done something for my sister, Mary, just something very, very small, but I feel it's some form of justice for her," she said.
"Now I would just like it if Mary McArdle could just find it in her heart - and I know it would go against all her republican principles - to be able to tell me who else was involved in Mary's murder and the attempted murder on my parents."
Mary Travers, 22, was shot dead by an IRA gang as she left Mass with her father, the magistrate Tom Travers.
Ms McArdle was sentenced to a life term for the murder and was released under the Good Friday Agreement.
On Tuesday, the culture minister confirmed that Ms McArdle would soon leave her post.
Sinn Fein later said it was part of normal party policy to rotate staff.
In an interview last year, Ms McArdle told the Andersonstown News she did not believe anything she said could ease the family's grief.