Caral Ni Chuilin's adviser Mary McArdle 'to leave post'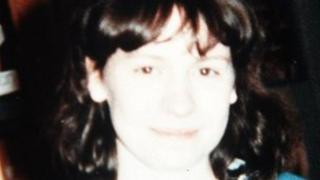 Sinn Fein has said the decision to move Mary McArdle from her position as special adviser to the culture minister is part of its normal party policy to rotate staff.
Ms McArdle's appointment stirred controversy in 2011 when it was revealed she had been convicted for her part in the IRA murder of Mary Travers in 1984.
Miss Travers, 22, was shot in the back after leaving church with her father, the magistrate Tom Travers.
On Tuesday, the Culture Minister, Caral Ni Chuilin, confirmed that Ms McArdle will leave her post soon.
Writing on the Twitter micro-blogging site, Mary Travers' sister, Ann, who had previously called on Ms McArdle to resign, welcomed the announcement.
"Just heard, Mary McArdle has stepped aside and moved to another job for SF," she said.
"Thrilled, wish she had done it in May."
Mary Travers' brother, Paul Travers, had also called on Ms McArdle to resign.
Last year, Ms McArdle told the Andersonstown News she did not believe anything she said could ease the family's grief.
She was sentenced to a life term for the murder and was released under the Good Friday Agreement.