SAS 'did not have shoot-to-kill' policy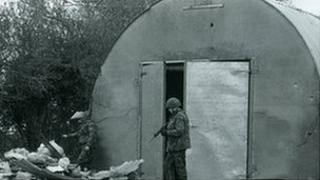 The commanding officer of an SAS unit that shot dead two PIRA men has denied they were operating under a shoot-to-kill policy.
Martin McCaughey, 23, and Dessie Grew, 37, died on a farm near Loughall, County Armagh in October 1990.
An inquest into their deaths has just begun, over 20 years later.
Soldier K told the inquest in Belfast that all soldiers followed the yellow card policy where they only opened fire if their lives were in danger.
He said the army were there to provide reassurance, deterrent and attrition.
However, documents provided by the Ministry of Defence to the inquest outlined that soldiers were aware that part of their role was to kill or capture terrorists.