Captain case to go to Crown Court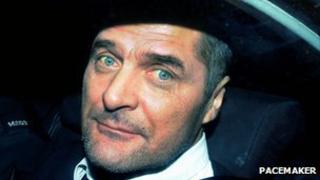 A ship's captain charged with being under the influence of alcohol could face as two-year sentence as his case has been sent to Crown Court.
Miroslaw Pozniak, 55, was at the helm of a cargo ship which crashed into a passenger ferry in Belfast Lough on 7 March.
On Monday, a judge ruled that the case should be heard at Crown Court, rather than Magistrates' Court.
On Friday, Mr Pozniak, who is from Poland, pleaded guilty to the charge.
It also emerged at the hearing in Newtownards Court on Monday that he had been sacked by his company.
Mr Pozniak will remain in custody until 20 March when the judge will once again consider whether or not to grant him bail.
The prosecution opposed bail and a detective told the court he felt the accused was a "flight risk".
His defence lawyer said there was no evidence Mr Pozniak has a criminal record here or in Poland and that his captain's record was exemplary.
The Stena Feronia ferry which had sailed from Birkenhead with almost 100 passengers and crew on board, and the cargo ship Union Moon collided in Belfast Lough between Carrickfergus and Helen's Bay on Wednesday.
Both vessels were substantially damaged in the collision, but no-one was injured.
The Maritime and Coastguard Agency, the Marine Accident Investigation Branch and the police are all investigating the incident.