UTV buys Dublin-based PR agency Simply Zesty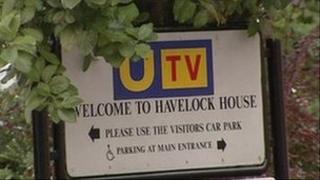 UTV has bought Dublin-based marketing and PR agency Simply Zesty for £1.7m. The company specialises in the use of social media and online campaigns.
It was founded in 2009 by Niall Harbison and Lauren Fisher and employs 22 people. Its clients include Vodafone Ireland, Sony and Volkswagen.
The deal will ultimately be worth £5m if certain performance targets are met.
Mr Harbison was a contestant on BBC 2's Dragons Den show where he pitched his idea for an online recipe site.
John McCann, group chief executive of UTV, said: "The acquisition of Simply Zesty is part of our strategy to create a diversified multi-media business.
"Simply Zesty is a very successful Irish business with an international presence in the fast-growing social media sector.
"This acquisition strengthens our existing New Media division and adds further impetus to our multi-media strategy."