Omagh bomb victim's husband Laurence Rush dies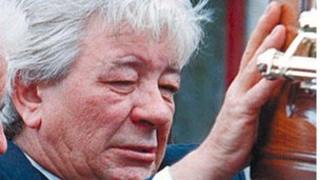 The husband of one of the victims of the Omagh bombing has died.
Laurence Rush, 70, passed away at Knockmoyle Lodge nursing home outside Omagh on Sunday morning.
Mr Rush's wife Elizabeth, was among 29 people killed in the atrocity in August 1998 which was carried out by the Real IRA.
Speaking at the time, Mr Rush said:"They haven't just destroyed my wife, they have destroyed me."
Elizabeth Rush was serving customers in the family-run shop in Market Street in Omagh, when she was killed.
Laurence and Elizabeth had been together since they were teenagers. He identified her body on the day after the explosion.
"I have lost not only my wife, I have lost my soul mate," he said at the time.
Following the atrocity, he became a fierce campaigner for justice for the victims of the bombing.
He was being cared for in the nursing home after suffering a stroke in recent years and died surrounded by his family.