Two arrested over Belfast city centre murder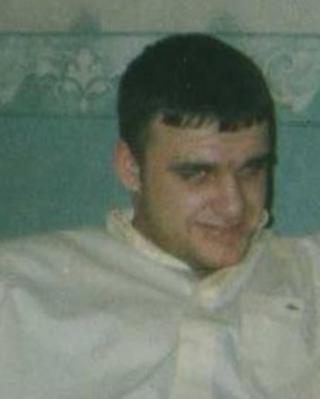 A man and woman have been arrested in connection with the murder of a man in Belfast city centre.
The shooting happened in College Square North at about 21:30 GMT on Thursday.
The victim was Christopher Mackin, a 31-year-old known to police. He is thought to have been shot up to four times.
Police do not believe there was any paramilitary involvement in the murder.
They said he has a child and lived with his mother close to where he was shot.
Mr Mackin was conscious when the emergency services arrived, but died an hour later in the Royal Victoria Hospital.
Det Chief Insp John McVea's said the PSNI investigation was at an early stage.
"He was known to police but I am not looking at any of his previous involvement with police as the motive for this murder," he said.
"This is an unusual event in this area and I think the motive lies more in close associations with Christopher Mackin and I don't think it involves any of his previous criminal activity.
"He left his home and came onto College Square North and was shot a number of times.
"Police have received reports of there having been a large number of shots.
"We are not looking at paramilitary involvement. We arrested a man and woman in Belfast this morning."
SDLP councillor Colin Keenan, who was at the scene, said: "This area has been a quiet, residential area for many, many years and an event like a shooting... has completely sent shockwaves through this community tonight."
Belfast's Lord Mayor Niall O Donnghaile said he was shocked by the killing and expressed sympathy for the victim's family.
"A man has lost his life and people have produced guns on the streets of Belfast city centre, so it is a very worrying situation.
"It's a busy area. We're quite lucky that we aren't dealing with more fatalities."