Over £1bn of rates collected in Northern Ireland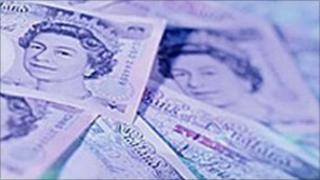 The amount of money collected in rates in Northern Ireland last year exceeded £1bn for the first time.
The Audit Office welcomed the increase during the current economic climate. But the government spending watchdog said every effort must be made to reduce the amount of rates still owed.
Last year, Land and Property Services (LPS) collected more than £1bn - a 5% rise on the previous year.
The total rate debt in Northern Ireland is currently £156m.
Finance Minister Sammy Wilson said it was a significant milestone that more than £1bn was now available to deliver a range of government services.
"It has been collected against the background of one of the deepest recessions we have gone through where people are finding it difficult to pay rates," he added.
"It is also against the background where the executive has frozen rates in real terms on a year to year basis.
"It is an improved performance by LPS which I am pleased to see.
"There are still things which LPS have to do to improve its performance, I'm not complacent about that.
"But I think it is a significant milestone and it is important because it enables us to deliver the kind of services we promised to do in the budget."
Rates are an important source of funds for both local and central government.
According to the Audit Office report, LPS has estimated that some £33m of total debt, as of 31 March 2011, will probably not be recovered.
In addition, £15.2m of debt considered irrecoverable was written off by LPS during the year.
That compared to £10.2m written off in the previous year.
It is expected this year's write-off will be higher at £20m.
The Audit Office said its first audit opinion was qualified because LPS was unable to provide a "complete, accurate and up-to-date" property valuation listing upon which rates assessments are raised.
On 31 March 2011, there were 24,501 domestic valuations and 3,031 non-domestic valuations to be processed and valued.
These had increased to 25,694 and 3,358 respectively by 31 August 2011.
The report recognised that LPS had significantly reduced the number of valuations cases to be processed over the past four years, particularly for domestic cases.
On 31 March 2008, there were 50,332 domestic cases and 4,869 non-domestic cases in progress.