£13m spent on schools never built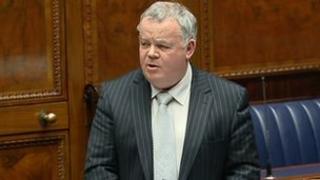 An MLA has said he is shocked at the amount of money spent on consultant and architect fees in the last 10 years for schools which have not been built.
A total of £13m has been spent on 52 schools for proposed new buildings.
The bills for Parkhall College in Antrim and Knockbreda High School in Belfast are more than £1m each.
John Dallat, SDLP, who requested the information from the Department of Education, said the money was "badly needed in the classroom".
"It may be those schools may never get a brick put down, so obviously the planning has been extremely poor," he said.
"If this was in the private sector and £13m plus was spent on architect fees on buildings that were never built, well clearly you wouldn't be in business for very long."