Andrew Lorimer murder case detectives get extra time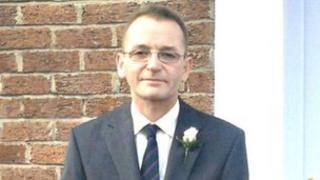 Detectives investigating the murder of Andrew Lorimer in Lurgan have have been granted a further 36 hours to question three men.
Mr Lorimer, 43, was found dead at a flat in Portlec Place, in the Mourneview area of the town, in the early hours of Sunday morning.
On Wednesday, a 21-year-old man arrested as part of the investigation was charged with burglary.
The three men still being questioned are aged 18, 20 and 21.