Fivemiletown creamery wins Asia contract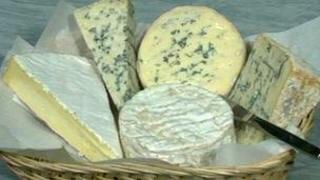 A Northern Ireland Creamery has won an important contract to supply cheese into one of Asia's biggest markets.
Fivemiletown Creamery's contract with Hong Kong-based Dairy Farm International gives them a foot-hold in a market with 14 million customers.
With a workforce of just under 90, the farmer owned cooperative processes milk from 70 herds in the Clogher Valley into speciality cheeses.
Dairy Farm has supermarkets in Hong Kong, Singapore, Taiwan, Vietnam, Malaysia and Indonesia.
Owen Jones, Fivemiletown Creamery's business development manager, described the contract as "a huge boost for the creamery in one of the most dynamic international markets".
"The contract with Dairy Farm gives us a marvellous springboard for growth in a marketplace which has a rapidly growing and affluent middle class increasingly seeking new taste experiences," he said.
"China, for instance, already has 960,000 sterling millionaires.
"As a result of our developing focus on exports, we are now selling our soft cheeses in 15 global markets including Hong Kong.
"Our achievements in these markets brings tangible benefits to the Tyrone and Fermanagh communities in terms of the best prices for high protein milk to our farmers and additional employment opportunities."
Fivemiletown Creamery was founded in 1898 and sells 90% of its soft cheeses outside Northern Ireland.
It sells to Sainsbury's, ASDA, Tesco, Harrods, Harvey Nichols, Walmart and Dean and Deluca in the USA, and Galeries Lafayette in France.