TV Licensing catches 15,000 in NI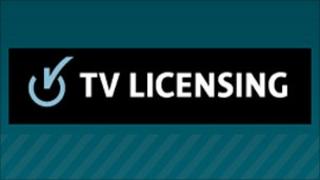 More than 15,000 people have been caught watching TV without a licence in Northern Ireland in 2011.
The latest figures have been released by TV Licensing.
They show that more than 4,600 people were caught in Belfast and over 1,000 in each of Londonderry, Newry and Craigavon.
Those found guilty of having no licence can be fined up to £1,000 and have to pay court costs.
There were almost 390,000 people caught without a TV licence across the UK - more than 1,000 each day.
Deborah King, TV Licensing spokesperson for Northern Ireland, said they would continue to pursue those who do not purchase a licence.
"On behalf of licence fee payers in Northern Ireland, we are committed to tackling evasion and enforcing the law amongst the small minority who should pay, but don't," she said.
"People are given every opportunity to pay, but, if they fail to do so and watch TV illegally, we will seek a prosecution.
"Anyone found guilty is also required to buy a TV licence at £145.50 if they still need one or they could face a second prosecution. It's really not worth the risk."