New BBC One TV series is to be filmed in NI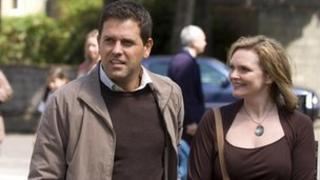 Northern Ireland's film and television industry has secured a new BBC One network series.
Privates, a story set in 1960 and based on the last intake of conscripts for National Service will commence filming in the coming months.
Northern Ireland Screen said other television series would be announced in the next few weeks.
It has funded the series, along with the help of the European Regional Development Fund.
The programmes are also supported by Invest NI.
Produced by Twenty Twenty Television, Privates follows eight young men of two section who undertake their basic training at a windswept camp in the north of England.
It features a cast including Patrick Baladi (The Office; Mistresses) as Captain Gulliver and Marc Silcock (Hollyoaks and Emmerdale) as Corporal Jimmy Hobbs.
Richard Williams, chief executive of Northern Ireland Screen, said the investment in such a project would help develop the Northern Ireland production sector.
He said this was because it would be "contributing to the long-term stability of our creative industries, through the creation of jobs and the evidence that Northern Ireland can compete in the global market".