NI economy remains 'fragile'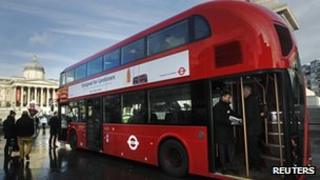 UK GDP fell by 0.2% in the UK in the final quarter of last year. But what is the picture in Northern Ireland?
GDP or gross domestic product measures the output across the entire United Kingdom economy, however there is no regional breakdown of that figure.
In Northern Ireland, we do have a series of figures called called the indexes of production, services and construction which are sometimes used as a proxy for GDP.
They show that in all three sectors there was an increase in the third quarter of last year but we do not yet know how well - or badly - Northern Ireland performed for the final quarter.
In the third quarter the production index - which relates to manufacturing - was up by more than 5%.
That suggests a buoyant sector with engineering companies like Bombardier, Wrightbus and FG Wilson all doing well.
However, one of Northern Ireland's problems is that exporting and manufacturing sector is reasonably small.
It is also worth noting that the UK manufacturing sector, as a whole, grew in the third quarter of 2011 before going into reverse in the fourth quarter.
Northern Ireland construction showed a marginal increase in the third quarter but that was from a very low base in a sector which has been in a depression.
It is still suffering for two main reasons - house building remains at an all time low and many of the larger government funded large projects, like the Titanic signature building, are nearing completion without similar work coming through.
And with the programme of public sector spending cuts only beginning to take effect fewer of these large scale publicly funded projects will be built in the near future.
There are bright spots out there but overall things remain fragile.