Cyber attack crashes Irish government website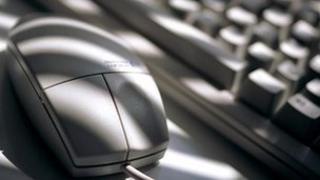 The Departments of Justice and Finance websites in the Irish Republic were both taken offline for a time on Wednesday in an apparent cyber attack.
Both sites were down for about an hour after being targeted by hackers.
Such attacks often see a website's servers overloaded with huge numbers of simple requests, bringing the website down.
The Department of Justice said it had experienced a distributed denial of service attack.
This is not an attempt to extract information from the website but is instead an attempt to stop access to a service.
It said: "There seems to be no damage done to the website, however, a review is being conducted this morning.
"The situation continues to be monitored by the Department of Justice and the Department of Communications.
"The government is aware of the potential threat of this type of cyber attack and the Department of Communications is co-ordinating a whole of government response to this threat."
A Twitter account called Anonymous Sweden (@AnonOpsSweden) appeared to claim responsibility for the attack, saying it was in protest against planned new copyright legislation in Ireland.