Belfast nightspots' value plummets by 90%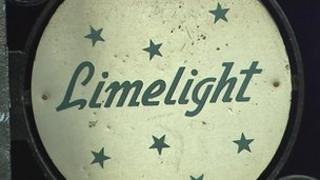 A group of Belfast nightspots are now worth about a tenth of what they were bought for in 2007, according to an administrator's report.
In 2007, with the property boom at its peak, CDC Leisure bought four clubs/bars for £13.5m.
They were Katy Daly's, The Limelight, Spring & Airbrake and Auntie Annie's.
CDC went into administration in 2010 and a year later Shine Productions and MCD were able to buy three of the clubs for about £1.5m.
It is as stark a snapshot of the collapse in commercial property prices in Northern Ireland as you are likely to find.
The Limelight and Spring & Airbrake complex was one of the most popular live venues in the city for touring bands - Oasis, the Strokes and the Manic Street Preachers all made their Northern Ireland debuts there.
Auntie Annie's and Katy Daly's were thriving pubs, packed at weekends with a young crowd and hosting successful nights for local musical talent on week nights.
Levels of trade fell for all bars in Belfast as the recession took hold, but it was the crippling levels of debt taken on by CDC just months before the property crash that meant the new venture was doomed.
The precise size of the fall in value is unclear as Shine/MCD did not buy Auntie Annie's as part of the deal.
Those figures are contained in the administrator's report which has been seen by the BBC.
As well as the Ormeau Avenue bars, that £1.5m also secured substantial office space above them - a further indication of just how low the price of such property has fallen in the city centre.
There was relief in the music scene when Shine/MCD confirmed their new premises would continue to operate as live venues.
There had been fears the bars could close completely, as well as rumours that a large UK wide pub chain wanted to take them on and would change their nature completely - and abandon staging gigs.
Now jointly run by two of the leading concert promotion companies in Ireland, there seems every chance that the venues will continue to be at the centre of live music in Belfast.
And, compared to their previous, ill-fated owners, Shine/MCD acquired them for a song.