Northern Ireland listed buildings aid rises to £150,000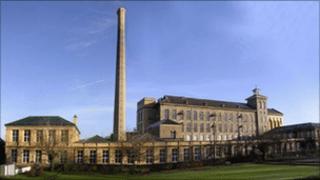 Environment Minister Alex Attwood has raised the cap on grant-aid for listed buildings from £50,000 to £150,000.
There are about 8,200 listed buildings across Northern Ireland.
Mr Attwood said the move would be a boost to NI's historic buildings which he described as "a jewel in the crown of our tourism industry".
"The record numbers who passed through their doors during European Heritage open days is testament to that," the minister added.
"Obviously there are many demands on the public purse in Northern Ireland.
"But I want to do everything in my power to ensure that we preserve these historic buildings for present and future generations."
In October of last year, Mr Attwood warned developers they might have to replace any protected building they knock down, brick for brick.
The proposed punishment was one of the actions listed at a heritage crime summit called by the minister - the second such summit in two months.
The first was called after 11 listed or historic buildings were damaged by fire. Often the fire turned out to be a case of arson.