Belfast editors give evidence to Leveson Inquiry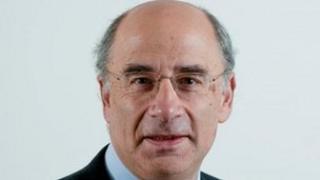 Two Northern Ireland newspaper editors have been giving evidence to the Leveson Inquiry.
Lord Justice Leveson was appointed to chair the inquiry into the ethics of the press following the News of the World phone-hacking scandal.
Mike Gilson of the Belfast Telegraph and Irish News editor Noel Doran are giving evidence in London.
Mr Doran said hacking was "clearly a problem for the image and the reputation of all newspapers."
He added: "There are 85 regional dailies and several hundred regional weeklies. The problems were confined to a few titles in London. "
Earlier, Mr Doran said journalistic standards in Northern Ireland were "very high".
Speaking to Good Morning Ulster before attending the inquiry, he said editors from regional papers across the UK had been asked to give evidence.
"There is no doubt that reputations have been damaged and the image of journalism is under a cloud," he said.
Under oath
"But, it is very important to point out that those allegations centre on two or three huge papers in London when the borders between journalism, politics and big business became completely blurred.
"I really don't think that is the case here. Journalists in Belfast have a long tradition of holding politicians to account and making sure the public is kept well informed."
Newspaper journalists, proprietors, police and politicians are giving evidence under oath to the inquiry.
Statements from Paul Connolly, group managing editor Independent News & Media (Northern Ireland) and Peter McCall of Johnston Press are also due to be read.