Queen's academic examines West Lothian Question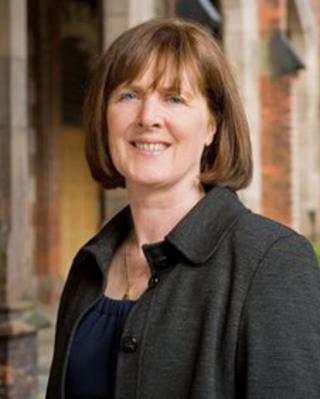 A Queen's University academic is to join a parliamentary investigation into the so-called "West Lothian Question".
Professor Yvonne Galligan will be part of a commission investigating whether Scottish, Welsh and Northern Irish MPs should be allowed to legislate on issues affecting only England.
The phrase was coined by Tam Dalyell, former MP for West Lothian.
English MPs are not able to vote on many matters that are devolved to Cardiff, Edinburgh and Belfast.
It was first posed in the 1970s when Mr Dalyell wondered how long English MPs would tolerate members from Scotland, Wales and Northern Ireland influencing English politics while they had no say in matters outside England.
Tackling the West Lothian problem was part of the coalition agreement between the Conservatives and Liberal Democrats.
The commission on the consequences of devolution for the House of Commons will be chaired by a former Commons clerk, Sir William McKay.
Its terms of reference are to consider how the House of Commons might deal with legislation that affects only one part of the UK.
Cabinet Office minister Mark Harper said: "The government believes that devolving power to the nations and regions of the UK is the best way to maintain a strong and prosperous United Kingdom.
"However, as we put more and more power in the hands of local people, it is increasingly important that we address the issues this creates, such as the familiar 'West Lothian question'.
But DUP Deputy Leader Nigel Dodds said the situation should not be changed.
The North Belfast MP said the status quo should be retained. He argued: "Once you start having different categories of voting rights for different sets of MPs - it is a recipe for chaos and instability."
The Alliance MP Naomi Long understands why English MPs have concerns. The East Belfast member said the issue has to "be settled ".
She said: "You either curtail voting rights in the House of Commons or you set-up an English parliament."
The SDLP MP Mark Durkan thinks those examining the West Lothian Question need to approach the issue with "caution".
The Foyle MP said that legislation often perceived as English only very often has a knock-on effect for other parts of the UK.
He said the situation is complicated and whatever conclusions are reached commission members "are going to have come up with a parliamentary highway code which is going to be very difficult".
The six-person commission - includes Sir Emyr Jones Parry, who chaired a review of the governance of Wales - will begin work next month.
It is due to report in the next parliamentary session.