Northern Bank branches to close four branches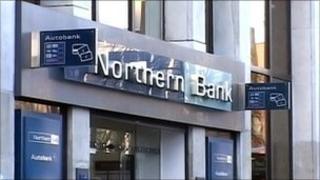 Northern Bank has confirmed that it is closing four branches.
In December the bank announced that branches in Portstewart and Portrush would close in March.
It has now added Donaghadee and Ballyholme to the list.
They too will close in March, leaving the bank with 72 branches across Northern Ireland.
Northern Bank currently employs 1,300 people across its banking activities with a further 300 in back office services for the group, which includes National Irish in the Republic.
A spokesperson for the bank suggested that further closures were likely.
"We are reviewing our branch network in view of changing consumer habits, and the many available alternatives that are becoming increasingly popular with our customers.
"It is likely that there may be further branch closures in the year ahead, but our branch network remains a substantial and vital part of how we do business, and this is why we are investing in extended opening hours in some locations, to match customer demand."