Major gas firms' bills to fall by thousands of pounds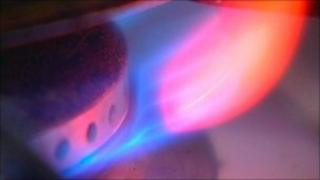 Gas prices for Northern Ireland's biggest customers are set to fall by tens of thousands of pounds a year.
It is due to new controls announced by the utility regulator.
They take effect later this year and will slash the amount of money Phoenix Natural Gas is allowed to invest and spend on running its network.
The savings will be passed on to Northern Ireland's biggest gas users who will see the difference in their bills next year.
It is estimated that around 50 big customers will save more than £10,000 a year.
The biggest - such as Coca-Cola, Thompson Feeds, Montupet, Bombardier Shorts and the Royal Victoria Hospital - may save upwards of £100,000 each.
Domestic customers will see much smaller savings, an estimated £10 a year from 2013 onwards.
Phoenix is the monopoly owner of Northern Ireland's gas distribution network in the greater Belfast area and is therefore regulated.
These new controls knock £74.4m off the company's value, around 17% - based on its Regulatory Asset Base.
Phoenix has 28 days to challenge the new controls and it is understood that its parent company - private equity fund Terra Firma - is deeply unhappy.
It can challenge the new regime by applying to the Competition Commission.
In October the ratings agency Fitch placed Phoenix's bond borrowings on downgrade alert on the basis of the regulator's draft proposals.
It said then that it was likely Phoenix would see its debt downgraded by one notch if the regulator proceeded as indicated.
However, the regulator in Northern Ireland Shane Lynch has justified the new controls on the basis that energy prices in Northern Ireland are generally higher than the UK average and that these measures should benefit industry and encourage inward investment.
He said Phoenix would still enjoy an investment return that was the highest within the industry.