Stokes brothers faked driving test sentences cut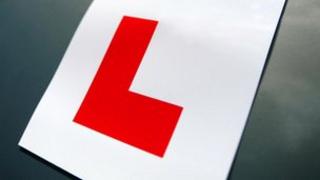 The sentence of a man who impersonated his brother to sit the driving theory test was reduced by the Court of Appeal on Friday.
Terence Stokes, 24, was found guilty of pretending to be his 28-year-old brother Michael Stokes for the written exam.
Terence's jail term was reduced from nine to six months and Michael's sentence from six to four months.
It is the first case of its kind in Northern Ireland.
Counsel for the brothers, both of whom are from Londonderry, argued that the original sentences imposed were excessive.
Terence Stokes, formerly of Glenvale Gardens, and Michael Stokes, of Chapel Road, were jailed in October after admitting conspiracy to make false representation.
The offence occurred in August 2009. Terence left the test centre after suspicions were raised over his identification.
The Court of Appeal heard that the scam was motivated by Michael's fear of sitting the test due to his literacy problems.
Barrister Martin McCann assured the court that although there was a fraud, they had not set out to make financial gain in any way.
The court heard that both brothers have previous convictions for motoring offences, including drink driving.
Judges were also told that after the impersonation attempt Michael actually sat and passed the exam.
Lord Chief Justice Sir Declan Morgan held that Michael Stokes' subsequent legitimate success in the theory test helped "ameliorate" the trial judge's concerns about letting unqualified drivers onto the roads.
On that basis he ruled that the original sentences should be reduced.
The judge also stressed: "We want to make it absolutely clear that we are quite satisfied that significant prison sentences were appropriate in relation to this case, which involved fraud upon issues of public regulations designed to protect public safety."