Irish budget deficit increases to almost 25 bn euros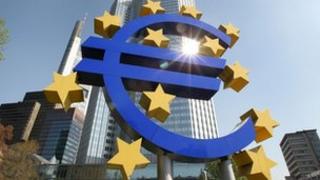 Ireland's budget deficit in 2011 widened to 24.9bn euros, up from 18.7bn euros a year earlier, according to exchequer returns published on Wednesday.
The 6.2bn euros increase is attributed to bank recapitalisations.
A total of 34bn euros in taxes was collected in 2011.
But the figure is 873m euros below the Irish government's original budget target for the year.
The figures, however, exclude 261m euros in corporation tax receipts not received into the exchequer account in time to be accounted for in 2011.
"We enter 2012 with our finances under control and this further underpins the credibility of our 2012 budgetary forecasts," said Finance Minister Michael Noonan.
"The exchequer deficit in 2011 was some 2.75bn euros lower than it was 2010, when the impact of banking related expenditure is excluded."
"This shows that we are making progress in returning our public finances to a more sustainable path."