Boston College must hand over Delours Price interviews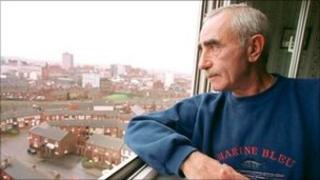 A US federal judge has ordered Boston College to turn over recorded interviews of a former member of the IRA to federal prosecutors in Boston.
College officials said it would turn over interviews given by Delours Price.
US federal prosecutors subpoenaed the material on behalf of British authorities. It is understood the legal bid is linked to a PSNI investigation.
Judge William G Young ordered the recordings - part of college's 'Belfast Project' - be handed over by Friday.
The college has decided not to appeal Judge Young's order.
It has already turned over tapes of interviews given by Brendan Hughes, a former IRA member who died in 2008.
College officials said any promise of confidentiality ended with his death.
What was termed the 'Belfast Project' took place over five years from 2001 and involved academics, historians and journalists conducting interviews with former republicans and loyalists about their activities during the Troubles.
In return for honest accounts, those who were interviewed were promised that their identities would be kept confidential and that the interviews would be released only after their deaths.
US prosecutors have demanded anything in the college archive related to the 1972 abduction and murder of Belfast mother-of-10 Jean McConville, who the IRA admitted to killing and secretly burying, claiming she was an informer.