35,000 Titanic centre tickets go on first day of sales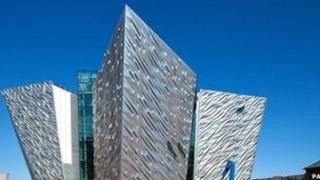 The Titanic Belfast building has already sold 35,000 tickets ahead of its opening next April.
The six-storey visitors centre is close to the slipway where the Titanic was launched a century ago.
The centre needs about 290,000 visitors a year to break even.
Earlier this month, the Audit Office doubted whether it would break even in the long term, but those behind the project said this was premature.
The centre's opening in April will coincide with the 100th anniversary of the ship's sinking.