Justice minister may look into the rehiring of RUC officers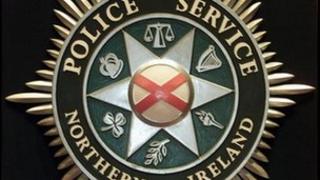 Justice Minister David Ford is being asked to change the law to penalise former RUC officers who are rehired by the PSNI as civilians within five years of retiring.
Hundreds of former officers have been re-employed by the police in recent years.
Many of them have been able to keep large lump sum payments they received under the Patten redundancy scheme.
But earlier this month Sinn Fein called for the law to be changed.
More than 4,000 former RUC officers have retired during the past 10 years.
But hundreds of them have returned to work within the PSNI as civilians.
Legislation introduced in 2003 stated that anyone who volunteered to retire early under the Patten scheme has to repay any lump sum payment if they re-join the police within a five-year period.
But that rule does not apply to anyone hired from a recruitment agency as a civilian.
Sinn Fein wants officers who took large severance packages to repay the money if they have gone back to police work.
Policing Board member Gerry Kelly said: "People who went out through the Patten scheme got huge severance packages, probably the best in the world.
"In some of these circumstances you are talking about people taking the package and coming back within months - sometimes to do the same job as they left. None of that is acceptable.
"What is clear about this is it is not right, it is not the way to take the policing project forward and we need to put an end to it and the justice minister can do that."
Mr Ford said he was happy to discuss the matter but there are unlikely to be any changes in the immediate future.
"It can only be done by the assembly. That would require approval by the justice committee, the executive and by the assembly as a whole," he said.
"But I am not persuaded at this stage that it would be an issue which will be easy to address or it will be a process which would achieve what is being said.
"I am open to dialogue about the issue, but what is abundantly clear is there are wider employment law issues which would be brought in and I remain to be convinced that it would make the kind of change suggested."
In a statement a PSNI spokesperson said: "The Police Service of Northern Ireland will continue, as it always has done, to follow UK and European employment legislation.
"As an employer, we are duty bound to do so. This legislation does not allow discrimination against any individual based on their former employment."