Ireland's largest music festival cancelled for 2012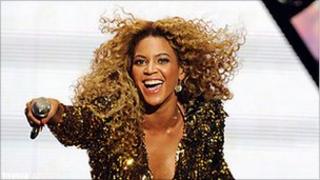 The Oxegen music festival - the largest in Ireland - will not take place next year.
The promoters, MCD, confirmed in a short statement that the festival will not be held in 2012, but will return the following year.
The Glastonbury festival in England has also been cancelled for next year.
There had been speculation that Oxegen would move to a Dublin city centre location for 2012 but the promoters denied this.
Every year thousands of people from Northern Ireland travel to attend the festival.
The Stone Roses will play Phoenix Park in Dublin on 5 July, the day before Oxegen had been due to start, and this had sparked rumours that the festival would move.
However, MCD first dispelled the rumours, before announcing there would be no festival at all on the official Oxegen website.
"Following unconfirmed speculation in a morning newspaper, Oxegen promoters can confirm that Oxegen is not moving to Phoenix Park," it said.
Then, a further statement confirmed there would be no Oxegen 2012.
"Oxegen, like Glastonbury, is taking a year off in 2012 and will be back in July 2013.
"Wishing everyone a happy Christmas and a peacefulnNew year. Keep rockin' in 2012 and we will see you in 2013. Your Oxegen team."
Oxegen has taken place every year since 2004 at the Punchestown Racecourse in County Kildare.
At its peak it was selling 80,000 weekend tickets but last year attracted about 58,000 fans.
Headliners in 2011 were Beyonce and Coldplay and in the past acts such as Eminem, Lady Gaga, The Who and the Red Hot Chilli Peppers have performed at the festival.