Restaurant worker wins £30k discrimination case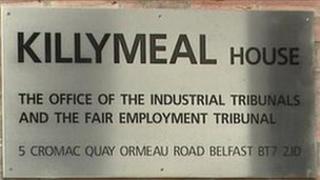 A Belfast restaurant has been ordered to pay a former member of staff more than £30,000 after she suffered racial, sexual and religious discrimination.
Gaukhar Thompson, a Jehovah's Witness of Kazakhstan origin, worked at Delaney's on Lombard Street.
An employment tribunal found that the manager, Luke Delaney, subjected the woman to a "concerted attack."
The tribunal also ruled that Ms Thompson had been unfairly dismissed.
She was awarded a total of £31,654.36 in total.
The tribunal heard that one occasion the restaurant manager questioned her in front of staff and customers about why she needed to use the toilet.
It also heard that Mr Delaney had replaced Ms Thompson as restaurant cashier with his girlfriend.