Attwood seeks meeting to clarify use of geothermal technology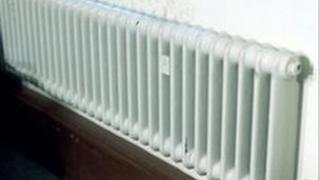 The Environment Minister Alex Attwood has said he will speak with executive ministers about plans to use geothermal technology in Northern Ireland.
It uses energy from the earth's crust to heat water.
It has been claimed that a scheme that could provide low cost heating for homes in County Antrim is in doubt because of government policy.
The Department of Enterprise is planning to introduce a £25m incentive scheme for renewable energy next year.
But it has an obligation under statute not to "impact on the existing or future gas market".
Ballymena council has called on it not to preclude the development of geothermal energy in the town.
Plans for the project in Ballymena have been suspended due to what appears to be conflicting government policies about renewable energies.
Opportunities
Mr Attwood said he will speak with the Enterprise Minister Arlene Foster and other ministers to sort this out.
"I think these are growing pains rather than a demonstration of government resistance to looking for opportunities to expand the renewable energy market," he said.
"I think yes, it is a problem for Ballymena, it's a problem for our government.
"We can get it sorted and mature as a government and as an economy in embracing as the Scottish government clearly has, the opportunities for wind, wave and tidal energy."
The Department of Enterprise has said the concerns are unfounded, and that it is committed to both incentivising the renewable heat market and extending the natural gas network.
It is still unclear whether the department's own statutory obligation to the gas industry would prevent a geothermal project from setting up in an area where gas is provided.