Ryanair increases baggage fees for peak periods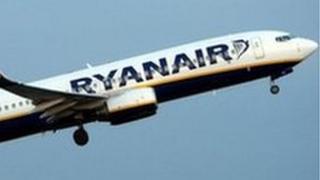 The Irish airline Ryanair intends to increase its online fees for checked-in baggage.
The higher fees will apply during peak travel times, the airline has said.
Ryanair will increase the fee from 20 euros (£17) to 25 euros (£21) for journeys between June and September and throughout Christmas 2012.
Fees for the low season will remain unchanged at 15 euros (£12.78) per bag.