Report calls for support to boost traveller children's education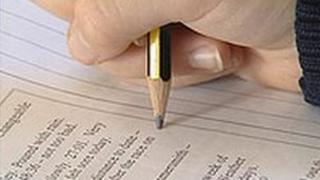 A taskforce set up to improve education for traveller children has called for more staff in schools and more support for traveller parents.
But the group has admitted that finding money for extra resources could prove difficult.
The taskforce was set up more than two years ago. Its report will be launched by the education minister later.
The group acknowledges pupils do not achieve their potential and that non-attendance at school is a big problem.
The report states that children can be put off by racist attitudes and having to travel long distances to school.
Non-attendance gets worse as children get older with traveller primary school pupils missing 29% and secondary pupils missing 46% of school, much higher than settled children.
One recommendation is to repeal legislation that allows pupils to attend only 100 days in a school year without charges being brought against the parents.
The taskforce said schools should be more welcoming to traveller children and that after school services should employ local travellers.
It said careers advice should take account of travellers' "world of work" and the courses offered should be broadened to meet the specific needs of traveller children.