NI owners to face Republic home charge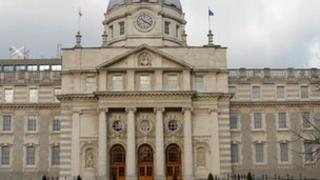 Northern Ireland-based owners of homes in the Republic will be liable for a new 100 euro (£85) household charge which forms part of Ireland's Budget 2012.
The measure, first announced by the Irish government in July, is expected to raise 160m euro (£137m) in revenue.
The Irish government has confirmed that property-owners and not occupiers will be liable for the charge.
The charge is expected to come into effect in the New Year.
Property-owners will be allowed to pay in instalments or within three months.
Those who pay late will be subject to interest charges.
A valuation based property tax will replace the household charge as part of the requirements of the EU-IMF bailout agreement.