US takeover for Londonderry IT firm Singularity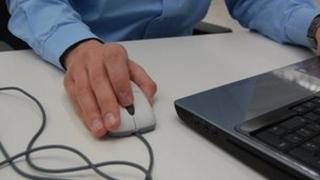 The Londonderry-based business technology firm Singularity has been bought by the Californian company Kofax in a £30m deal.
Singularity was set-up by the Derry entrepreneur Padraig Canavan in 1994 and employs 215 people worldwide, combining software development with management expertise.
Kofax is based in California and operates in over 70 countries.
The deal has been welcomed by the enterprise minister Arlene Foster.
"This is another important endorsement by a major international IT company of Northern Ireland as a centre of excellence in the development of highly innovative software, especially for information processing and storage," she said.
Padraig Canavan said the deal would expand access to the global technology market for Singularity's products.
Mr Canavan remains with the company.