£6m National Trust investment for Mount Stewart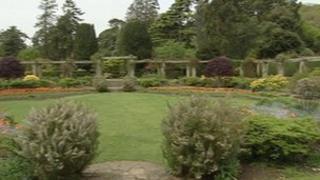 The National Trust has announced a £6m investment in its Mount Stewart property in north Down.
The property and surrounding demesne is the most visited National Trust site in Northern Ireland, attracting about 150,000 visitors every year.
The three-year conservation project represents the single biggest investment across the National Trust in recent years.
It will repair structural defects to the property which dates back to 1804.
Other work will include upgrading heating, plumbing, lighting, security and conservation controls.
During the process the doors to the house will remain open.
Jon Kerr, property manager, for Mount Stewart, said: "Today marks the beginning of a very important and significant journey for Mount Stewart.
"This will showcase the work we do to look after places in ways which will leave a legacy for future generations.
"We look forward to welcoming everyone to the property during the project and hope that they discover or rediscover the beauty of this great place."