Belfast music venues to be bought by Shine Productions and MCD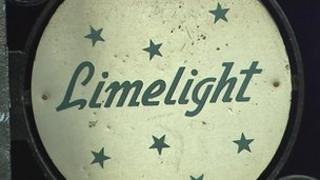 Two of Belfast's best known music venues are to be bought by local events company Shine Productions, in partnership with the Dublin based firm MCD.
CDC Leisure previously owned the Limelight and Spring and Airbrake complex.
It went into administration in 2010.
The Limelight has played host to some of rock music's biggest names, including Oasis, the Strokes and the Manic Street Preachers.
As well as major touring acts, every band from Northern Ireland which has gone on to international success over the last 20 years cut its teeth there. Groups like Ash, the Divine Comedy and Snow Patrol, as well as hundreds of lesser known local bands.
CDC Leisure which owned the venues along with Auntie Annie's and Katy Daly's pubs went into administration 18 months ago.
The directors of the companies had bought the four businesses for a reported £13m in 2007, at the height of the property boom in Belfast.
It is understood this latest purchase is for a much smaller sum.
There had been fears that any new buyer might take the premises in a different direction, but the BBC understands Shine and MCD have agreed to preserve the live music tradition by continuing to host new and established acts.
Steven Rainey works with Northern Ireland bands on BBC Radio One's Introducing show.
He said the news of the sale would be greeted with relief by the local music community.
"There was a lot of trepidation on what was going to happen with this," he said.
"There are other venues people can play, but the prestige that has come with playing the Limelight was something to aim for and the thought of losing that has been something hanging over the music scene in Northern Ireland."
Shine Productions host the annual Belsonic Music Festival in Belfast, while MCD are one of the biggest concert promoters in the Irish Republic, running the Oxegen Festival outside Dublin.
It is thought that the venues, which currently employ nearly 80 people will continue to operate normally and refurbishments are planned for them next year.