Failed Bioscience and Technology Institute wasted over £2m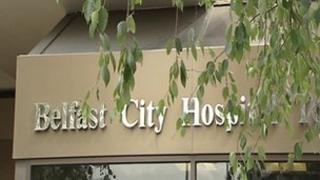 More than £2m of taxpayers' money was wasted setting up a failed Bioscience and Technology Institute, the public spending watchdog has revealed.
The Audit Office has said it is also concerned about a £100,000 fee paid out in the hunt for suitable premises.
The institute was set up in 1998 to help companies specialising in biotechnology.
It was meant to have been sited at Belfast City Hospital but instead opted for a building in the harbour estate.
The building - called 'Harbourgate' - proved too expensive to fit out and the entire project went bust.
Harbourgate was sold off but did not make enough money to repay any of the £2.2m in grants paid through the Department of Enterprise.
As well as criticising the waste of taxpayers' money, the Audit Office has also raised concerns over the payment of a £100,000 finder's fee in connection to the Harbourgate building.
The audit report said that £25,000 of this went to one of the institute's board members, Teresa Townsley. She had not told any of the other board members about the payment.
The money was paid into an overseas bank account controlled by Mrs Townsley and her husband. She did not co-operate with the Audit Office investigation.