Gerard Connors to serve 13 years for Seamus Fox murder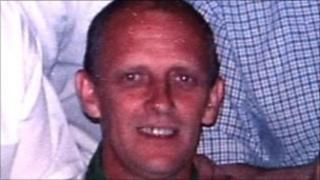 A teenager who admitted murdering a 58-year-old man in west Belfast last year has been told he must serve at least 13 years in prison.
Seamus Fox was beaten to death as he walked home after playing darts at Donegal Celtic Football Club.
Gerrard Connors, 19, admitted the murder as his trial was due to begin in October.
On Friday, Mr Justice Hart said, but for the guilty plea, Connors would be facing a minimum jail term of 16 years.
The judge referred to a number of mitigating factors in the case:
The defendant handed himself into the police the day after the attack and gave a detailed account of his actions during interview (although this was found not to be wholly truthful as he claimed he was acting in self-defence);
He had just turned 18 when the offence took place;
He had a clear record;
He entered a plea of guilty (but the credit for this is reduced as the plea was only entered on the morning of the hearing when the jury was about to be sworn in).
Connors' trial was told that Mr Fox and a friend were walking along Suffolk Road on 22 April 2010 when he was approached by the defendant who was looking for a cigarette.
When Mr Fox and his friend refused to give him a cigarette he became verbally abusive.
The victim and his friend walked on for some distance before they separated.
CCTV of the area showed Connors following the victim.
He was later seen repeatedly striking downwards at someone on the ground and delivering blows and punches with very considerable force and determination.
Mr Fox's body was later found lying on waste ground near Woodbourne PSNI Station.
The court was told that Connors admitted drinking over 10 pints between 6pm and midnight and had probably taken cannabis.