Holyland delegation meet Farry over liaison officer threat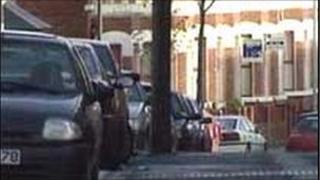 A University of Ulster student liaison officer has been withdrawn from the Holyland area of Belfast after she was threatened by a student.
There were calls for the post to be urgently reinstated at a meeting with the Employment and Learning Minister on Wednesday.
Dr Stephen Farry met with a delegation from the Belfast Holyland Regeneration Association (BHRG).
Its chairman Ray Farley said the officer was "very valued" in the area.
The woman was working alone in the Holylands when she was threatened back in September.
"She provided a great service to students and residents alike," said Mr Farley.
He pointed out that Queen's University had an officer in the area and the University of Ulster had a duty to provide the same service.
The UU said it was reviewing its presence on the ground.
"It would be inappropriate to comment further until that review is complete," a spokesperson added.
Dr Farry told the delegation that he would look into the issue.
Student liaison officers were introduced in 2005 in a bid to address anti-social behaviour problems in the Holyland, which is home to thousands of students.
Local private homeowners said disturbances in recent years proved there were too many shared houses, flats and multiple occupancies in the area.
The BHRG told the minister it wanted purpose-built student accommodation in non-residential areas of Belfast.
A number of areas have been identified by Belfast City Council's Holyland strategic study.