Driving instructor pens song teaching roundabout rules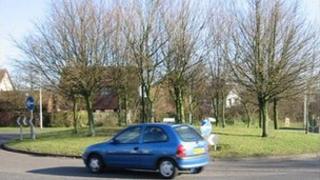 There are many rules and regulations to remember when first learning to drive and negotiating a roundabout can be especially tricky.
One driving instructor in Letterkenny has become so fed up with people's apparent inability to adhere to the rules that he has penned a song about it.
Noel Sweeney, has been a driving instructor since 1975 and has posted the Roundabout Song on Youtube to give advice on tackling these junctions.
He said roundabouts "are causing a lot of hootering and hollering and anger".
He claimed "it's not that difficult" although his tune claims they "cause confusion and great doubt".
"If you are leaving at the first exit, use your left lane and your left signal, let the other driver's know where you want to go," it advises.
"Now the third and any exit after that, in the right lane you will be travelling
"Use your signal not your horn and don't hang around too long, sometimes a little courtesy goes a long way."
The driving instructor has previously posted a video on how to drive safely in the snow.