DUP motion on winter fuel payments is defeated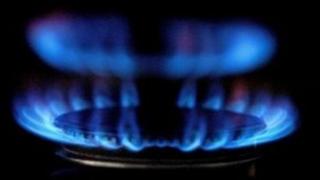 A DUP motion in the House of Commons calling on the government to review its plans to cut winter fuel payments has been defeated.
A total of 205 MPs backed calls for a rethink over the payments scheme but 280 voted against.
The motion was brought forward because of plans to reduce payments to the over-80s by £100 and over-60s by £50.
The government said the rates were budgeted for by the previous Labour administration.
During the debate, the Upper Bann MP David Simpson claimed that 756 people had died last year in Northern Ireland from cold-related illnesses, while the DUP's deputy leader Nigel Dodds accused the coalition government of not sticking to their pledges.
"This is a life and death issue," he said.
"Fuel poverty and the effects of cold winter weather on the elderly are a lethal combination.
Mr Dodds accused ministers of making a "reprehensible choice" to spend more cash on foreign aid rather than boosting winter fuel payments to UK pensioners.
"They didn't have to do this. They chose to pick this area for cuts and not other areas," he said.
"That is a reprehensible choice. That's a choice which is not justified, not only on economic terms but on moral terms.
"At a time when people are dying at such levels among our older population, it is appalling that this cut should be aimed at this section of our population."
South Antrim MP William McCrea claimed that 75,000 householders suffered from fuel poverty.
He also said that people in Northern Ireland were paying substantially more in fuel costs compared to the rest of the UK.
His party colleague, the North Antrim MP Ian Paisley, warned that more people could die because of the cut to the fuel allowance.
He said the government must listen to public opinion and change their mind.
Alarmed
The DUP motion was backed by the Labour Party, the SDLP's Mark Durkan and the North Down Independent MP Lady Hermon.
She said that she was alarmed by the figures and urged the pensions minister Steve Webb to visit Northern Ireland.
The Foyle MP Mark Durkan said the government needed to explain their position.
He told the BBC that pensioners found it odd that money was made available to bankers yet the winter fuel allowance was reduced.
In response to the DUP motion, Pensions Minister Steve Webb told MPs that the change to winter fuel allowance was "less than a pound a week".