Ulster Scots to save County Down primary school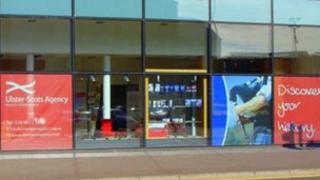 A County Down primary school under threat of closure could become an Ulster Scots centre of excellence.
Due to falling numbers Ballykeigle Primary, outside Comber, was earmarked for possible closure by the South Eastern Education and Library Board.
The school currently has 40 pupils and is one of four in the area to face closure.
But a three-year pilot scheme with the Ulster Scots Agency may safeguard the school's immediate future.
The funding for the school would still come predominantly from the Department of Education and the education board.
The chairman of Ballykeigle's board of governors, Jim Prentice, said he hopes the plan will breathe new life into the school.
"Teachers will teach the curriculum in the normal way but where possible the history and culture of Ulster Scots will be linked into the curriculum," he said.
"It represents the interests of the local community who are essentially Ulster Scots by nature and this will be an opportunity for them to come to a school where there will be a centre of excellence for Ulster Scots."
The SEELB, however, said that it had not received any correspondence or application from the Ulster Scots Agency concerning the school.
A final decision on all four schools at risk has been delayed until 28 November.